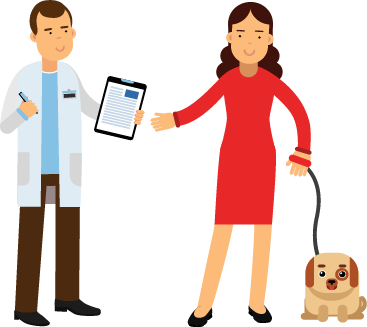 Request a Demo
NO credit card required when you sign up
NO credit card required when you sign up
A straightforward appointments and business management solution designed for veterinary care businesses, with a user-friendly interface.
Savvy Vet Care is a fully customizable solution for veterinary care businesses, aimed at boosting profits and saving time.
See how it works!
Take control of your business
Savvy is the future for us busy vet care businesses, pet health and wellbeing
Vet appointments scheduling
All the info you need at your fingertips through Web, Mobile or Tablet. Access Customer info, pet notes, pet photos and appointment history, its all in one easy to find place.
NO more "no shows"
Utilize automated SMS/Email reminders to reduce the likelihood of missed appointments. This feature eliminates the need for manual reminder messages and helps veterinary care businesses stay on top of their appointment schedules.
Let us take your bookings 24/7
Use our sleek online booking engine, take appointments whilst you sleep! Fill up a waiting list of clients needing a slot and book repeat appointments a year in advance, never have a space in your diary again.
Contracts and GDPR Compliance
Savvy Vet Care's software ensures that all contracts and agreements between veterinary care businesses and their clients are legally compliant and in line with GDPR regulations. This feature streamlines the process of managing contracts, enabling veterinary care businesses to focus on providing high-quality care to their patients.
SMS/Email marketing tools to expand your business
With Savvy Vet Care's business reports, you'll have access to all the information you require to identify your top customers. Moreover, you can utilize Savvy's "send to all" functionality to fill cancellations and increase bookings.
For pet owners
Attract clients via the Savvy Bookings directory, show off your amazing business through a Savvy website and look after your clients with our online customer portal and dedicated customer mobile app. Customers can see their appointments, sign contracts, pay bills and rebook. Build trust in your business with Savvy.